It's about time I returned to the discipline of writing my monthly blog. I have made various attempts since May last year but none of them made it to completion. Maintaining our social media seemed to be enough over the past few months. When the first lockdown happened in March I don't think I could have envisaged that we would still be gripped by it almost a year later. Thankfully a vaccine is in sight and we have hope that we can begin to get back to work, travel and socialising once again. Have you made your lockdown celebration plan yet? Mine is added to and amended on a daily basis.
Like many we have stayed close to home and have been able to continue to work on site up at the cottages and of course visit the goats. Spending time in the outdoors has always been important to us but no more so than in the past year. Being surrounded by the Mourne Mountains gave me the feeling of protection and security. At various times during the pandemic fear and uncertainty seem to overshadow hope and control. Being able to look out each morning and get a glimpse of tors on Slieve Binnian or walk on the beach helped to focus me on the things I could control and plan for.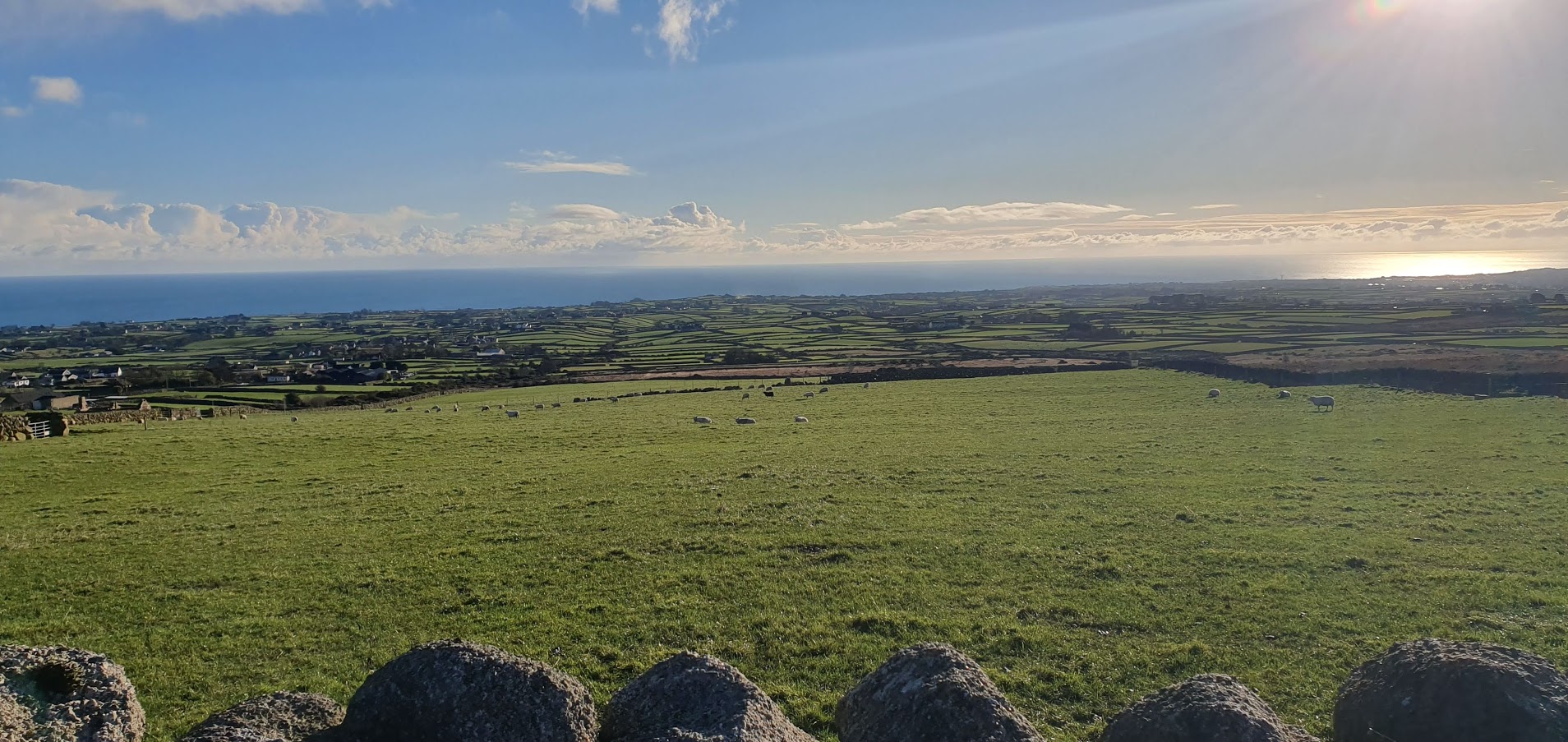 Many people craved open space and nature and as restrictions lifted we saw people flock to areas where they could engage with outdoor space. Worryingly at times our treatment of the natural world is not what it deserves and finding ways to protect, preserve and maintain this beautiful area we live in is a challenge. We continue to work with others within the local tourism industry to promote sustainable tourism experiences.
I loved the slower pace of life lockdown presented – it has reminded me of my teenage years living in East Africa where life definitely had a more 'go with the flow' feel that I miss. There is also a collection of DIY projects that are in progress, Escape to the Chateau has a lot to answer for. As many shops were shut we did 'make do and mend' and restored furniture for The Mill which will be open for guests for summer 2021. This the biggest of our cottages and sleeps up to 8 people over 2 floors with an upstairs balcony overlooking the garden.
Mark however is not so keen on embracing a slower pace of life. During the last year he has built a new terrace area in the garden and extended the outdoor kitchen. There is a little cosmetic work still to be done but it's a fantastic addition to the garden. He and our son Sam have established a woodland walking trail in The Meadow for our guests to enjoy. Currently, they are finishing off the on site office and reception area which I cannot wait to have completed. It will be great to have a proper area to store all the bits and pieces we seem to have accumulated for accommodation, events and weddings. They also completed our beautiful Meadow Barn – a quirky space for celebrating all kind of events.
Since June we have had a number of weddings at The Green. The interest in smaller boutique weddings has definitely increased over lockdown with so many people enjoying the more intimate venues and celebrations. It is great to have so much interest in this and we enjoy working with different wedding suppliers from ice cream makers to venue stylists. Each of the weddings have been personalised for the couple as we work closely with them to ensure the day reflects their wishes.
It's early doors for 2021 but there is lots to look forward to. Good luck with your lockdown celebration list, of course if you are reading this we hope you are adding a visit to The Green Holiday Cottages as a must do for 2021!