September 20th – 22nd 2019
Tuition, accommodation and meals included
Join experienced Yoga teachers Wendy McGregor & Bruce White in a 2 day yoga programme connecting with the natural space and energy of The Green
Wendy McGregor
Wendy is the mother of two amazing young men, senior Yoga Teacher, and nurse and has been teaching for eight years.
Wendy has been practicing Yoga for eleven years, initially for the "physical benefits" of stretching. However through time she began to notice a change in her whole health, and approach to the world around her.
Under the guidance of her first teacher she began to explore the reasons for these changes and her desire to know and understand Yoga began to grow.
Wendy completed her first teacher training in 2011. But it didn't stop there and Wendy would say as a teacher the learning only begins when you start teaching yourself.
Wendy is studied in the Desikachar/Krishnamacharya forms of Hatha Yoga. Her teachers include Mark Whitwell who is her most most influential teacher, AG and Indra Mohan and Srivatsa Ramaswami.
She is a certified Hatha Yoga and Heart of Yoga Teacher and is also a certified children's yoga teacher and meditation teacher.
Wendy is passionate about using a practical ordinary approach to her teaching. She teaches a person centred, breath-centered therapeutic yoga practice which is adapted to each individual.
She is emphatic about teaching from her own experience of Yoga and how this impacts on her and on her life as a person living in the Western World
Bruce White
Bruces interest in yoga began in his teens and in the mid 90's he began a regular hatha yoga practice. He undertook his first hatha yoga teacher training in 2001 and began teaching a year later. After numerous other teacher trainings, an exposure to the Vinyasa Krama method radically changed his practice, and this led to many years of intensive study and training in this intelligent style of Yoga, with Debbie Mills and Sri Srivatsa Ramaswami. Ramaswami as the longest serving student of TKV Krishnamacharya, recognised as the father of modern yoga, indicated to Bruce the importance of the transmission of Yoga directly from a teacher in such a lineage. In recent years, he has also studied with Mark Whitwell, Ag Mohan and Indra Mohan, all also long term students of Krishnamacharya.
He has also studied Tantra with a number of teachers, most significantly with Dr Jonn Mumford, a practitioner, teacher and author of Tantra for over 60 years, who's knowledge and experience is truly vast.
Bruce is passionate about sharing Yoga with people so they may experience freedom, fulfilment meaning and wellbeing in their lives.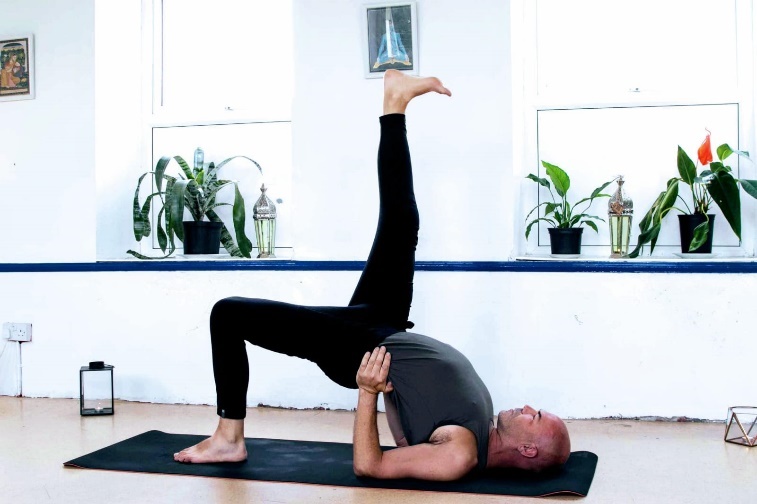 Introduction to Gluten Free Baking
Saturday 5th October 2019 2.00pm – 4.30pm
Join Katrina owner of The Gluten Free Patisserie who will host a masterclass on Gluten Free Baking. You will make your own bread, have a Q & A and enjoy a delicious gluten free afternoon tea!
Saturday 19th October 2019
Pricing
Includes 4 course meal and overnight stay
from £280 based on 4 sharing
Please contact stay@greenholidaycottages.com / 0786 095 1841 for further information and payment details.
Bespoke packages available with prior arrangement
Pricing
Day includes Morning Coffee, Lunch & Tea/Coffee
£35 pp based on 2 people
Please contact stay@greenholidaycottages.com / 0786 095 1841 for further information and payment details.
Pricing
Prices from £99 per person for 1 night midweek break
Please contact stay@greenholidaycottages.com for further information and payment details.
Opportunity to play a round of at Greenore, Warrenpoint and the championship course in Kilkeel
Relax in 4 star modern self-catering accommodation in a private riverside location.
(click image for more details)